The Fresk Tower: The district's image
With its contemporary architecture, clean lines and bold presence within the new urban garden, the Fresk Tower brings a new living environment in the heart of the city centre with 169 housing units. The tower is in synch with St-Roch's contemporary and innovative image and imposes itself as an emblematic building, visible from all directions.
The St-Roch district has become Quebec City's cultural and technological hub. The district's potential for urban development and the strategic location of Place Jacques-Cartier were calling for a complete redefinition of the place and the neighbouring buildings' vocations.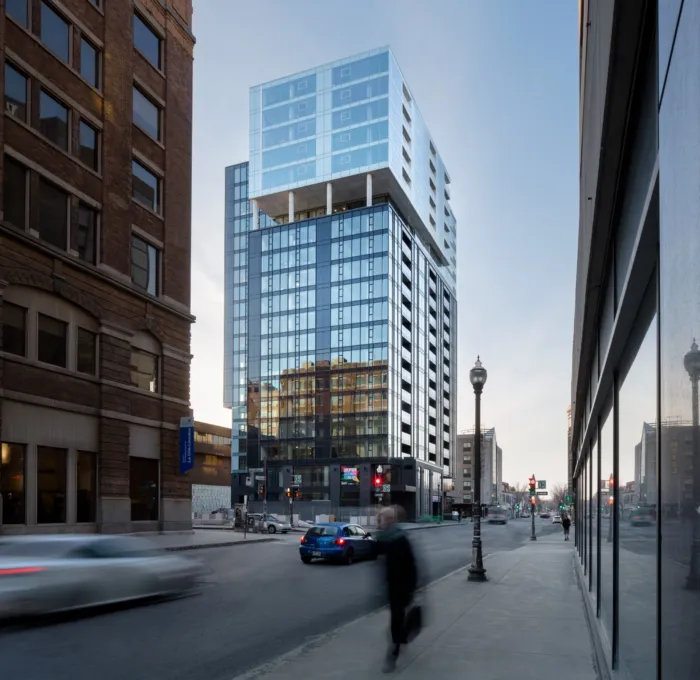 Distinctive design in a dynamic neighbourhood
Positioned as a beacon and cultural convergence point to the Pointe-au-Lièvre eco neighbourhood, the Fresk Tower helps consolidate and increase the density of the urban community, breathes new life by bringing new residents and services such as underground parking and new commercial spaces.

Learn more about the project through the Fresk Tower Website (French only).