Architecture Design
Disciplines closely linked since our foundation in 1979
Our approach
People are at the heart of the creative process. We design for and with people to create environments where people feel deeply at home. From the outside in, we think as a collective to create, build and imagine perfectly integrated human experiences. Our experience in the various spheres of architecture enables us to develop concepts that tell a story, that stick to the brand without compromising it.
We listen to our clients and all the stimuli that surround a creation, so as to design welcoming spaces that blend into their environment. From the outset, our approach is rigorous. We identify the constraints we'll face so we can master and anticipate them, and thus propel the project forward. Our experience and commitment enable us to go the extra mile to deliver quality results.
Listening to nurture creativity
To work well together, we need to understand each other, forge bonds and develop mutual understanding. We know that our strength is rooted in our ability to listen to our clients, to read between the lines and hear even the silences. Understanding our clients' DNA is the key of our success.
We create to make a difference
Our collective approach comes into its own during the creation phase. That's when it really shows its value. From Day 1 our professionals work together to create an all-encompassing experience that makes all the difference.
We build on solid foundations
We build on a solid foundation of expertise. We always know where we're going, even if no one has been there before us.
We deliver high quality results
We pride ourselves on delivering on time and on budget. But above all, to deliver results that live up to our promises and our customers' expectations.
Architecture
Building is not just a way of bringing dreams to reality, it's a sensitive way of leaving one's mark.
And even in the more technical aspects of an architect's work, it's always people who come first. Their safety, their health and their well-being.
Why work with our architectural professionals
Our teams of designers, architects and technologists work together on the visible and the invisible with the same rigor and attention to detail from start to finish, whatever the scale of the project. At the table, there's no working in silos and, above all, no egos. We create, we build and we deliver, all with the same objective in mind: to design a unique universe for our clients, without losing sight of the reality of the project and the people for whom it is intended.
Our architectural team
Composed of experienced and inspired professionals, our team knows how to make the most of the diverse talents and inspirations of each individual in a collaborative process that continues to prove its worth. Together with our clients, we imagine concepts that mark the present and build the future.
Design
Bold, innovative and inspired, our designs are renowned for their ability to move people.
Together, we challenge ourselves to always be fresh, to bring out the characteristics of each context in order to maximize its potential.
Why work with our professional designers
Being creative means having an open mind. We're as interested in fashion, color, lighting and materials as we are in people. From the thousands of images stored in our subconscious, emotional concepts are born that tell a story inspired by the DNA of a brand, a place and the people who inhabit it. This means that each project is unique.
Our design team
It's in the creative process that our team's multidisciplinary approach really comes into its own. From day 1, all our creative energies converge on a single objective: to astonish, surprise and push back the limits in order to create an exceptional place.
Bold, innovative, inspired
Meet our team
Alexi Lemay
Associé principal, architecte, OAQ, AAA, AIBC, NSAA, OAA, SAA
Jérôme Henné
Associé principal, architecte, OAQ
Judi Farkas
Associée principale, architecte, OAQ, OAA
Katrine Beaudry
Associée principale, B. Arch., designer
Kevin McCandless
Associé principal, architecte, OAQ
Louise Dupont
Associée principale, designer
Lucie Vaillancourt
Associée principale, architecte, OAQ, AAA, AIBC, NSAA, OAA, SAA
Marie-Christine Baillargeon
Associée principale, architecte, OAQ
Pierre Mierski
Associé principal, architecte, OAQ, AAA, AIBC, NLAA, OAA, SAA, MIRAC
Pierre-Alexandre Davignon
Associé principal, architecte, OAQ, AAA, AIBC, NLAA, OAA, SAA, MIRAC
Anne-Marie Bouliane
Architecte associée, OAQ, PA LEED®
Annie-Claude Gilbert
Designer associée
Étienne Savaria
Directeur design graphique
Eve Morin
Designer associée
Hugues Voisine
Architecte associé, OAQ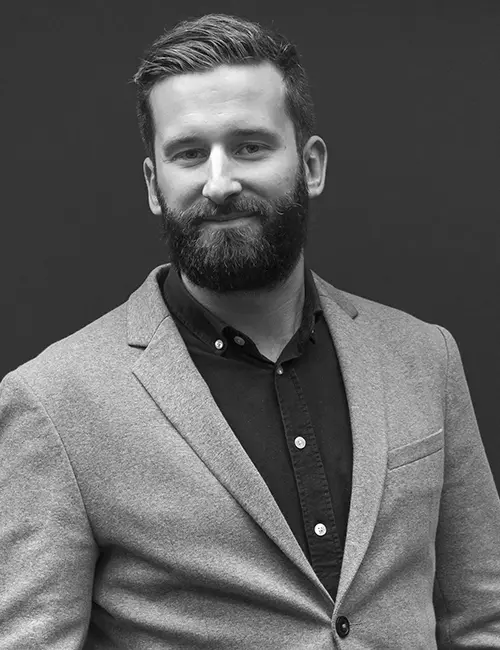 Jonathan Pelletier
Architecte associé, OAQ
Laurent Dieval
Architecte associé, OAQ
Marie-Eve de Chantal
Architecte, Directrice de la conception - Montréal, OAQ
Olivier Dufour
Architecte associé, OAQ
Philippe Blais
Architecte associé, OAQ
Richard Smith
Architecte, directeur du bureau d'Ottawa, OAA
Sarah Lanoue
Architecte associée, OAQ
Valérie Soucy
Architecte associée, OAQ
Vicky St-Jacques
Directrice des finances et opérations, CPA
Our story
Today, with offices in Quebec City, Montreal and Ottawa, the firm enjoys a strong reputation in the architecture and interior design industry. Since its foundation, LemayMichaud has been able to count on a loyal clientele and a group of professionals who share its vision and values.
The company's longevity can be explained by the simple fact that its principals have always taken care of creating living environments with and for people, focusing projects on the well-being of their users. This sensibility, combined with expertise in architecture, interior design and graphic design, has enabled us to develop inspired, fully integrated universes since 1979.
Where it all began
Alain Lemay and Viateur Michaud met while studying in Quebec City.

Some 4 years after, having not seen each other since university, Mr. Michaud asked Mr. Lemay one evening: "So, when are we going to join forces? Having understood his intention before even declaring it, Mr. Lemay shared the same vision.

Complementing each other, they joined forces in 1979 to found LemayMichaud in Quebec City. The Montreal office followed in 1984, and the Ottawa office in 2019.