Coveo has settled into an emblematic Montreal location, Windsor Station, a true architectural gem built in 1887 and expanded in 1914 to become the building we know today.
The company, a major player in the digital technology sector, entrusted Lemay Michaud with its development project which involved demolition work, architecture, execution and interior design of its two floors of office space and the turret that can be seen from Peel Street.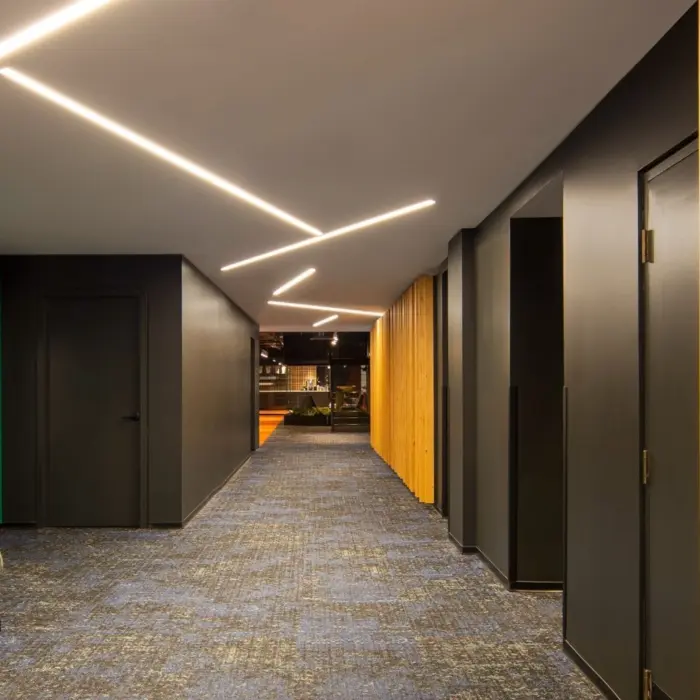 Preservation of its historical charm
Settling in a place steeped in history, it was natural for the teams to want to preserve its charm and enhance its architectural features.
The objective was to reveal the existing structure and restore the original materials. This allowed us to develop the new interior design around this framework. The development of the concept was therefore a work in constant evolution that required creativity and flexibility from the designers in order to adapt to the findings made during the construction.
Inside, we can find original materials such as brick, concrete, wood and steel, once hidden under various layers of various other materials accumulated over the decades. These uncovered elements have inspired the interior design concept, aiming to inject the spaces with an industrial style. The wood, present on the restored original floor and on ceiling elements, together with the leather, add warmth to the industrial feel of the space.
Connection between floors and a variety of spaces
For an office of this size and spread over several levels, there is always the issue of connectivity and collaboration between the teams. Here, the addition of a wooden and perforated metal architectural staircase connects the workspaces spread over two and a half levels and helps foster collaboration. Throughout these floors are several collaborative spaces that encourage teamwork, as well as individual cubicles with soundproofing properties that provide a place for individual work.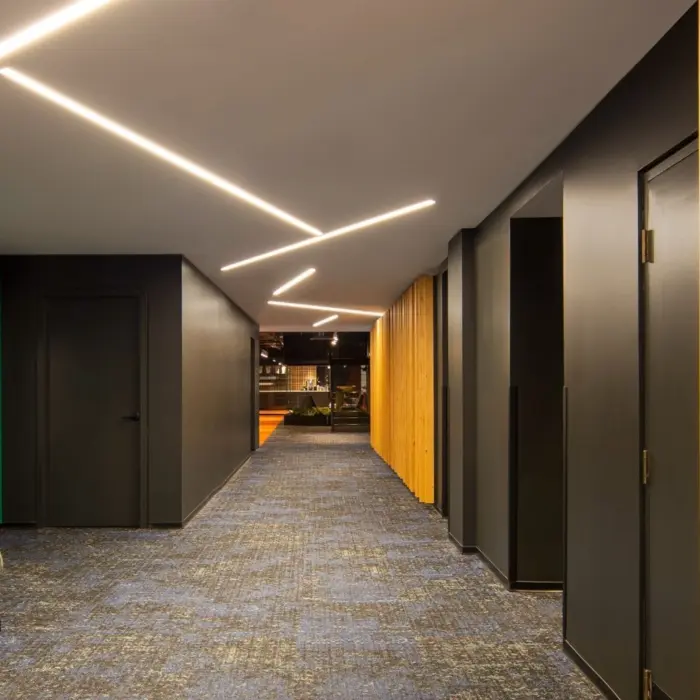 A unique space : Challenge and opportunity
The complexity of this project resided mainly in the integration of the open areas into the existing building, which presented restricted space due to its architecture and its particular structure punctuated by alcoves, angled roof structure, etc.
However, the unique architecture of Windsor Station also presented different design opportunities. Indeed, it was possible to optimize the square footage of several areas and the variety of space types through the addition of mezzanines, integrated into the structural elements. They are designed as meeting rooms and offer work spaces partially isolated from the rest of the people.