Salon de Jeux de Québec
Québec
The Salon de jeux de Québec project took up residence in a former two-storey retail space.
The mandate, which consisted of a complete redevelopment of the building's façade and interior space, was to create an entertainment center affiliated to Loto Québec. The space includes a public area with a games and entertainment zone for video lottery terminals, as well as a large central bar. Another part of the space has been fitted out as office space for the administration, but also includes a reception area for winning customers.
The interior spaces were designed to create a larger-than-life experience for visitors, with strong statements and the use of textures and lighting features. The large central bar, covered in gold-toned slats, is topped by a ceiling reminiscent of an open deck of cards. The use of noble materials enhanced by golden details immerse visitors in a lavish ambience. A large architectural coffered wall, emanating light, reigns supreme in this hushed environment. The spaces dedicated to the new winners are clad in a variety of textures, wood and wall slats, as well as an imposing triangular piece of lighting, illustrating the follies of the mind linked to dreams of winning large sums of money. The office spaces, in corporate colors, feature touches of bright color to energize the user's path through the various sub-spaces.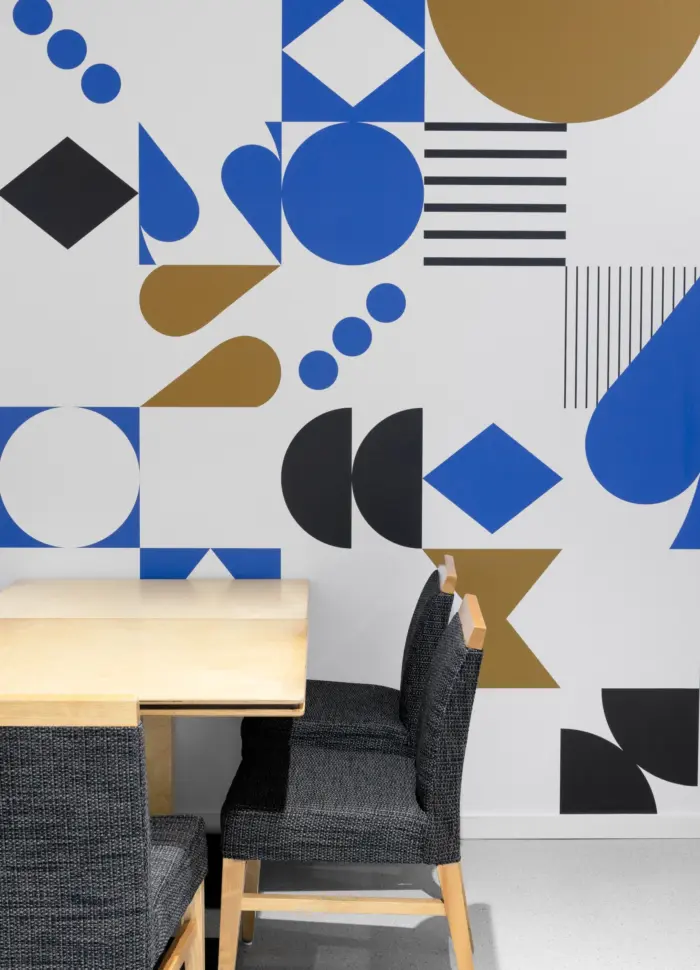 The building's existing facade was restored, retaining its structure and materiality, then enhanced with metal elements to give it rhythm while acting as a signalling element for the entrances. New windows were integrated into the office portion to provide natural light. Finally, the large glass volume above the entrance canopy was illuminated, and a signal element consisting of backlit perforated panels was added to make the site dynamic and attractive after dark.